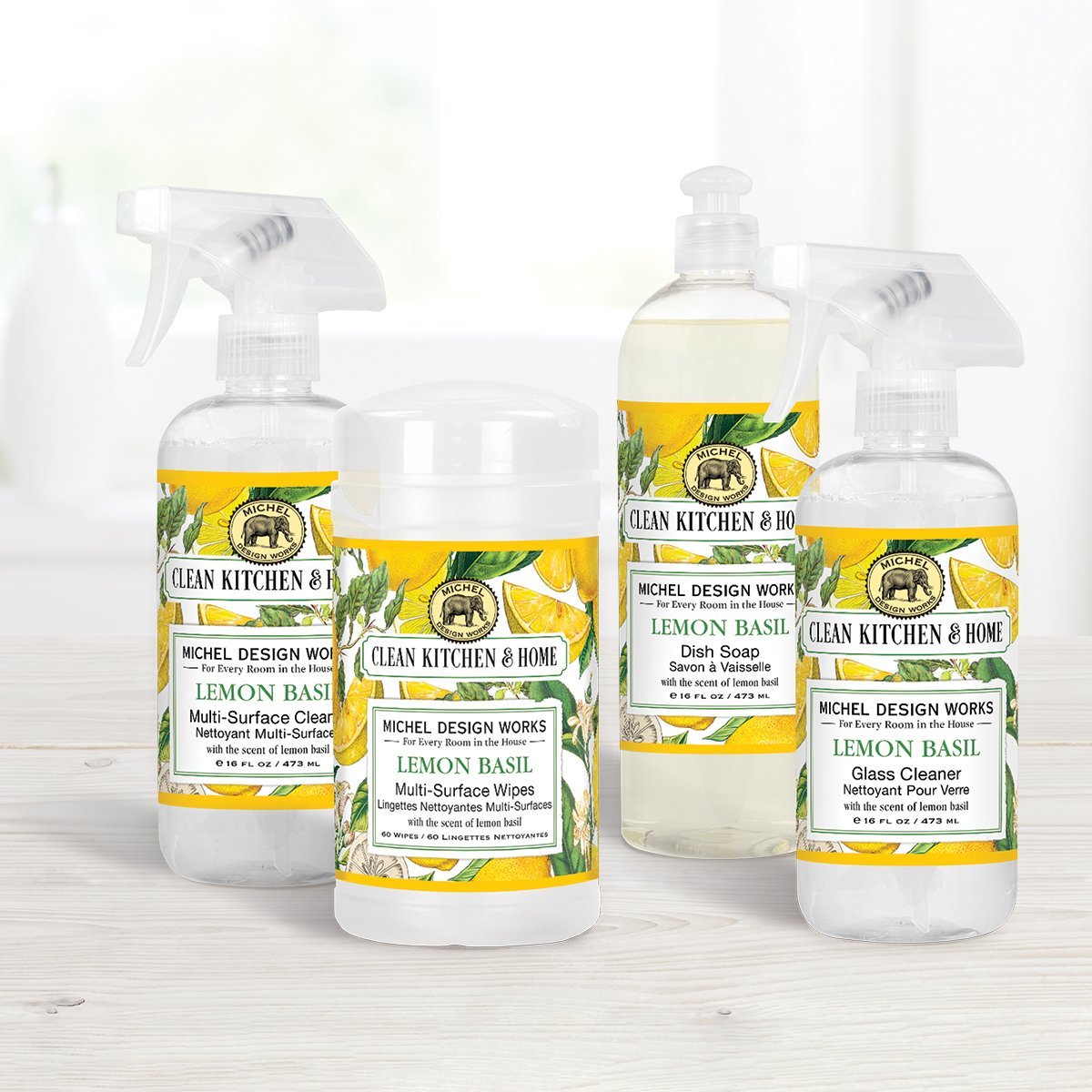 Our new cleaning products are available in five signature scents: Lemon Basil, Indigo Cotton, Honey Almond, Beach, and Lavender Rosemary. Plus, we're introducing a brand new fragrance for this collection called Posies. It features a light and refreshing floral aroma with a hint of spice. It's the perfect complement to your most beloved scents.
A "clean" collection
When Michel Design first began to develop this line, they were certain that they wanted to create a collection that was non-toxic and safe for use around children and pets. Their team created a list of what they wouldn't include: ammonia, alcohols, glycol ethers, vinegar and other ingredients that have strong odors, may be flammable, or are found on various government lists of carcinogens or mutagenic chemicals. Once they knew what they didn't want, they focused on what they could use.
They worked tirelessly to discover the safest and most effective ingredients for each product and have developed a proprietary blend of natural surfactants and gentle cleaning agents that are actually very effective. They are now infused into four new products:
a multi-surface cleaner that can remove grease, grime, and dirt from a wide variety of water-safe surfaces,
handy multi-surface wipes that are sturdy and biodegradable
dish soap that's allows you to quickly and effectively clean dishes, pots, and pans,
and a glass cleaner that not only works perfectly on glass, but is also designed to work on tile, chrome, and mirrored surfaces.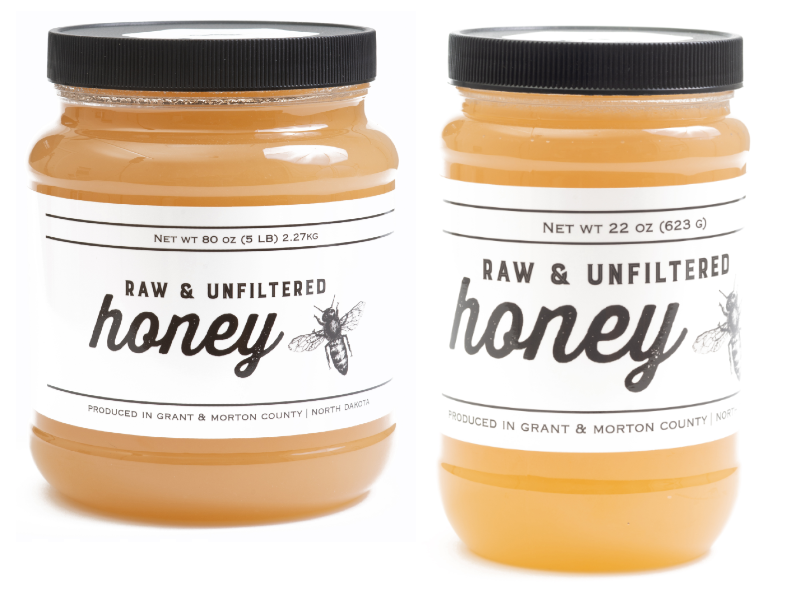 TJO Bees is based out of southwest North Dakota with bee yards in Grant and Morton county.
Our honey comes from the sweet clover, alfalfa, and wildflowers that are predominant in southwest North Dakota. It is always bottled pure, raw, and unfiltered. In early spring we provide almond pollination services in Central California.

Spiceology is all about innovative flavor, effective package design, and premium ingredients. We offer versatile spice blends in single jars and gift sets for the home cook.