Intro to Sushi
Thursday, May 20, 5:30 PM - 7:00 PM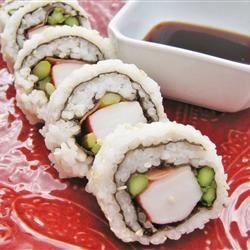 Karmin's Kitchen Table
Karmin's Kitchen Table 4401 Coleman St. #106
In our "Intro to Sushi" class you will learn the tips and tricks to making sushi at home.

This is a "Hands On" class and cost includes a sushi mat that you will use in class and get to take home.

$40/person ~ Limited Seating ~ click RSVP and we will call you to confirm your reservation and collect payment

CANCELLATION POLICY: A one-week notice is required to cancel enrollment in any class otherwise a refund will not be granted. Cancellation can only be done via phone 751-8040 or in person only.

Classes are subject to change, cancellation or rescheduling.