SOLD OUT! Oil & Vinegar: Think Spring
Thursday, March 4, 5:30 PM - 7:00 PM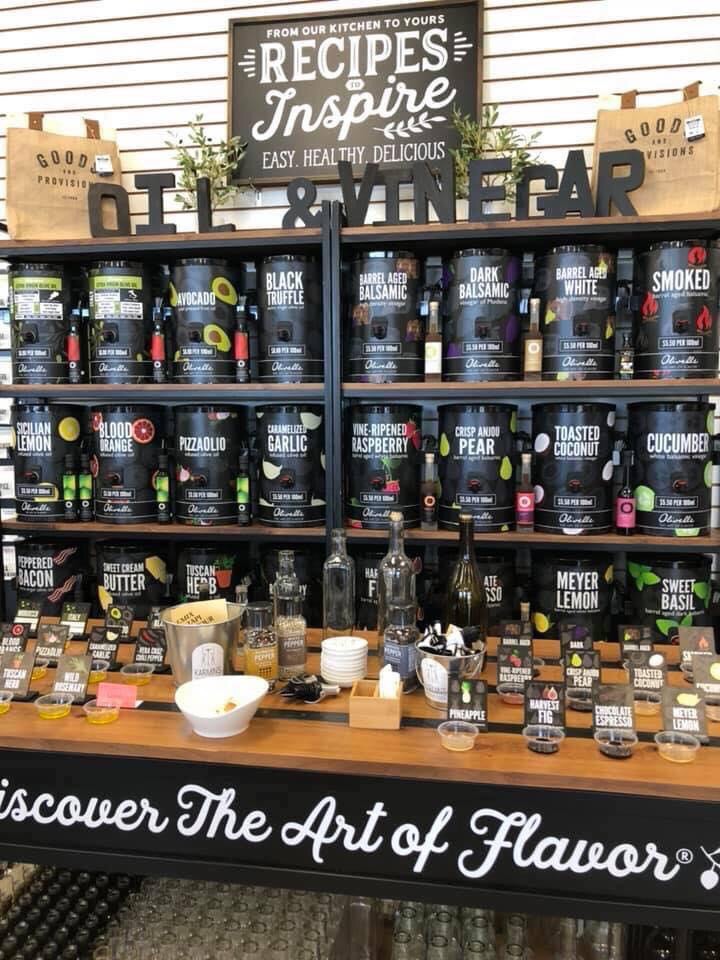 Karmin's Kitchen Table
Karmin's Kitchen Table 4401 Coleman St. #106
Looking for an easy way to add something "Extra" to your weeknight meals?
We can help you turn your recipes from ho hum into How Did You Do This!

Class Menu:
*Spring Salad with Fruity Vinaigrette
*Spanish Grilled Shrimp served over Feta and Basil Pasta
*Banana Bread with Whipped EVOO Butter
*Lemonade infused with Peach Balsamic

This will be a demo style class with some class participation. Recipes will be provided to each person.

$40/person ~ Limited Seating ~ click RSVP and we will call you to confirm your reservation and collect payment

CANCELLATION POLICY: A one-week notice is required to cancel enrollment in any class otherwise a refund will not be granted. Cancellation can only be done via phone 751-8040 or in person only.

Classes are subject to change, cancellation or rescheduling.